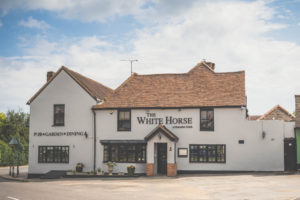 STARTING IMMEDIATELY
We are looking for a professional, high-energy bartender with excellent communication skills. Serving classic to inhouse created bespoke cocktails, fine wine, beers and exciting new beverages to our guests. The bartender will greet our guests, learn about their preferences, answer questions, recommend menu items, prepare and serve beverages and food. You will also upsell items, create recipes, utilise proper equipment and fine, fresh ingredients and handle basic cleaning duties. May we mention, having a lot of fun on the job.
To succeed as a Bartender you should have a neat appearance, engaging and friendly personality. You should be efficient, observant, knowledgeable and personable.
Bartender responsibilities:
Welcoming guests, reading and listening to people to determine beverage preferences, making recommendations and taking drink and food orders.
Informing guests about new beverages and specials
Selecting and mixing ingredients, garnishing drinks and serving beverages to customers
Checking identification to ensure guests are of legal age to be purchasing alcohol
Taking inventory and ordering supplies communicating to management to ensure bar and tables are well stocked.
Adhering to all food safety, health & safety and quality regulations
Handling cash, credit and debit card transactions, ensuring charges and correct change given to guests are both accurate
Maintaining a clean work and dining area by removing rubbish, cleaning tables, washing glasses, utensils and bar equipment.
Adhering to our standard of serve and applying cocktail specifications in a professional and consistent manner, caring for stock management.
Job Type: Permanent